I keep saying this is a great year for music, and it is, and some of the reviews below continue to reflect that fact, http://cheapcialiswww.com/ but some of them merely showcase solidly average offerings. And one review is of a disc I really wish the artist could recall since it sullies my fond memories of their earlier efforts. Anyway, onwards.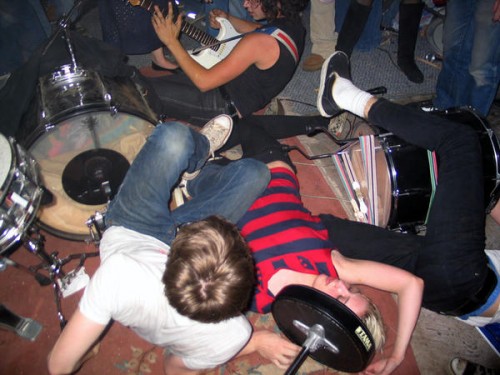 Be Your Own Pet – Get Damaged EP
Seriously? these songs were banned from the American release of their last album? Doesn't that make total sense for a Major in these parts? I can just see the boardroom discussion: "Well, there's these three songs, and they're really catchy, maybe the best three songs on the album, but the lyrics seem a little scary. They're about girls punching other girls and stuff like that. I mean if it was about Hos and Bros, or date rape, or getting drunk and getting it on I would be totally down with that, but this chick that's singing sounds mean. That sort of scares me, so let's take these songs off the album, O.K.?"
Mudcrutch – Mudcrutch
Tom Petty revives his first band to record the album they never got around to making. Is it the most rockin'-est, swingin'-est Petty has recorded in years? You bet it is! Is it exciting and interesting to listen to? With the exception o "Lover On The Bayou" you bet it ain't. It's kind of like if Uncle Tupelo had waited until after Anodyne to record No Depression. For fans only.
Human Highway – Moody Motorcycle
The dude from Islands mines his inner country indie-pop muse and comes back with an album of enjoyable, if slightly slight, tunes. Whispered vocals, sharply mellow beats, and minimal instrumententation mark the majority of the tunes. In fact, as the album went on I started to think of the band as being sonically akin to a laid back version of Fountains Of Wayne. If that sounds up your alley, check 'em out.