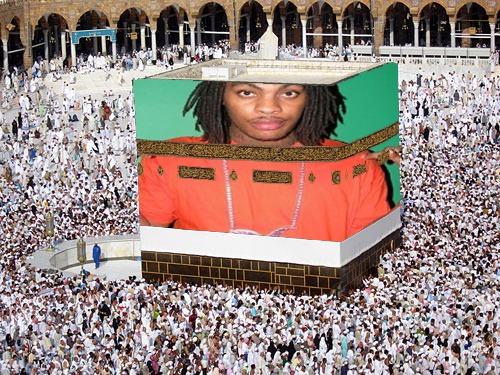 Waka Flocka Flame had quite a year last year. Last time Donewaiting talked to him in October 2010,  he just dropped a classic with Flockavelli. We tipped Waka off that punk rock and metal kids mess with him.
In the coming year Waka campaigned for P.E.T.A. and the Atlanta rapper also embraced his role as the punk rock kid's favourite rapper.
And that's all side hustle really. This isn't counting all the really huge things, like the smash hits, Hard in the Paint, and No Hands.  Or Ferrari Boyz and all of the mixtapes.
Waka is gearing up for a huge 2012. He's prepping the Triple F Life album, which is slated for an early 2012 release with guests Drake, Tyler, the Creator, BSM and possibly both DMX, Nas and plenty more. I talked him on the phone yesterday, and he discussed the meaning of each of the F's. I also asked him if would do it to Sarah Palin. Unfortunately, he did not know who Palin was. Well, please read this interview.
Shout out to Prince Kennedy for hooking it up.
ME: My name is Wes Flexner. I am with Donewaiting.com. How are you doing today?
Waka Flocka Flame: I am good.  I am on the tourbus.