Tag Archives:
Charles Bradley
Nelsonville Music Festival
Friday May 18, 2012
Kurt Vile and the Violators

Charles Bradley

Iron and Wine

Comments Off on Photos: 2012 Nelsonville Music Festival / Friday
Tagged Charles Bradley, Debris Upon the Forest Floor, Guided by Voices, Iron and Wine, Kurt Vile, Makebelieves, Nelsonville Music Festival 2012, The D-Rays, Those Darlins, Time and Temperature, Woody Pines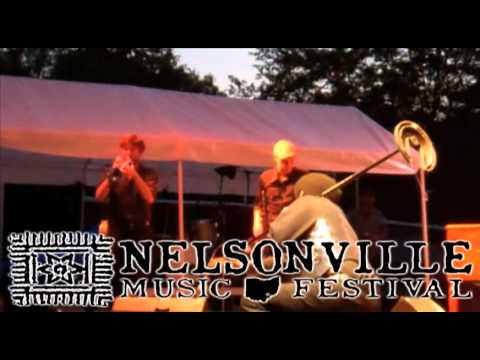 What a weekend. We'll have some "official" recaps coming, and a whole bunch of photos from the 2012 Nelsonville Music Festival, but for now, here's Daptone's Charles Bradley and band doing "How Long" during their Friday night set, my favorite of the weekend. I've been flipping Bradley's No Time for Dreaming LP from side to side since the second I got home.
So, yeah, I'm going. More to be added. Tickets here. Full release:
NELSONVILLE, Ohio- Stuart's Opera House is thrilled to announce the lineup for this year's 8th annual Nelsonville Music Festival on May 18-20 at Robbins Crossing on the campus of Hocking College in Nelsonville, Ohio. This year's lineup includes Iron and Wine, M. Ward, Roky Erickson, Dawes, Charles Bradley, Kurt Vile & The Violators, Dark Dark Dark, Jorma Kaukonen, Lee Ranaldo Band, Sallie Ford & The Sound Outside, Horse Feathers, Michael Hurley, Shovels & Rope, JD McPherson, R.Ring, Woody Pines, Todd Burge, with more acts still to be announced! Weekend passes and individual camping passes are on sale now! To purchase passes, or for more information visit www.nelsonvillefest.org or call (740) 753-1924.
Continue reading →