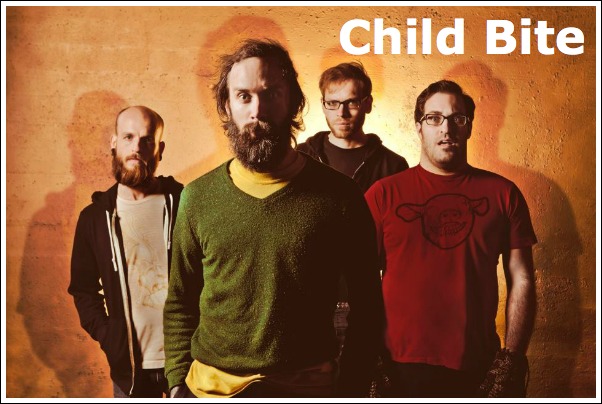 Child Bite perform on the Bud Light stage at 12:00pm on Sunday, July 15
Eastern Surf Magazine describes Child Bite, a four-piece from Ferndale, Michigan as "Schizophrenic post-punk, maniacal hardcore, the farthest flung art/spazz rock you can possibly imagine."
What does "bunbury" mean? (No cheating; give it your best guess)
It is a type of English bread; a loaf traditionally filled with figs, cashews, and senior citizen farts.
What are 3 things that you know about Cincinnati?
1) 18% of Cincinnati's herpes cases are known to have originated between the hours of 2am-4am inside the establishment currently known as Mayday.
2) 37% of the cities income is generated though sales of bath salts out of the 2nd level secret basement deep below Shake It Records.
3) 100% of the citizens of Cincinnati are immune to the adverse effects of eating Skyline Chili.