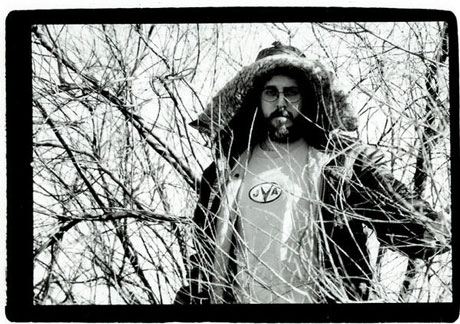 How many times have you performed at SXSW?
'08 will be my third time.
If you've performed at SXSW, what's your best memory of the festival?
My best memories of the festival are the intangibles: hanging out with my band during the craziness, running into musicians from my hometown, being surprised by great shows from bands I've never heard of. In terms of best shows, last year it was definitely the Magik Markers during the Ecstatic Peace showcase. Those 2 really blew me away. A very close runner up was catching a rare set from Jandek. He's the spookiest performer I've ever seen–like watching a being from another planet wrestle with the unfamiliar confines of a human body.
Share one thing that you know about Austin (a fact, bit of trivia, etc.) without using Google for help.
I don't know much about Austin. I can tell you that Cream Vintage is off the beaten path, has shows in the back, and has GREAT old handmade Western shirts. I hate to give that away, but I don't think it's much of a secret.
Shiner Bock or Lonestar?
Lonestar. Are there people who go to SXSW that DON'T drink Lonestar? If so, I don't want to know them.
Daniel Johnston – Austin legend? Any interest in seeing him perform this year?
Interested: Yes and no. Johnston performed last year and it was just impossible to get into his show. I'm not a huge fan so it was easy to pass. I've not seen him play so it would be something I'd be interested in, but not so much that I'd really be willing to work that hard to make it happen. Despite the various promise of SXSW, many of the super hot bands you're just not going to see unless you want to stand in line for multiple hours. To hell with that–I'm off to the next show!
Distance you'll have to travel to get to Austin:
Uh…(looking it up on mapquest…) 1785 miles. We're flying though so it seems like less (although stopovers in Phoenix tend to make the miles add on quickly–what a godforsaken place that is…).
Which statement best summarizes this year's experience?
Play as many shows as possible
See as many bands as possible
Hook up and party with friends
Play a show or two and get out of town
Play as many shows as possible. I have 2 showcases this year: one as a solo act (with my band) and another as "43 Songs About 43 U.S. Presidencies." The latter project is the current one and I'm really excited about it. It's a collaboration with Matthew Gerken and Jefferson Pitcher (Matthew will be at the SXSW show with me). The album is a triple CD with a song for each President and features guests like Alan Sparhawk (Low), Jamie Stewart (Xiu Xiu), Bill Callahan (Smog), and lots of others. None of those folks will be playing with us at SXSW…or will they…?
For those not familiar with your music, what bands have others said you sound like?
I've been compared to Modest Mouse, Low, Iron & Wine, and Wilco. Presidents project is really all over the map: There's Xiu Xiu moments and Wilco moments and some U2 moments mixed in there too. It's pretty diverse in terms of styles and arrangements, but all the tunes were written by the same 3 guys so we're hoping it all holds together as an album (and, we hope, a live show).
Pimp your SXSWshow(s)/websites/whatever:
43 Songs for 43 U.S. Presidencies is part of the Standard Recording Co. showcase on Wednesday, March 12th at Creekside EMC at the Hilton Garden. Don't know yet what time that will be. I'm also doing a solo w/band show (as Christian Kiefer) as part of the Undertow showcase on Thursday, March 13th at the Habana Calle 6 patio at 11pm.
Best website is www.christiankiefer.com or, for the labels themselves, www.standardrecording.com and www.undertowmusic.com. My songwriting collaborators on the Presidents project are www.jeffpitcher.com and www.nicemonstermusic.com.