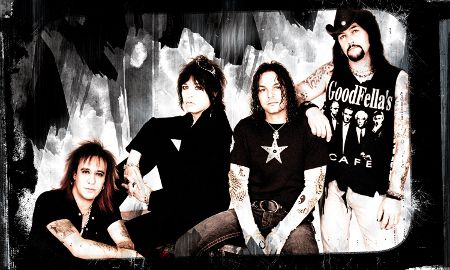 Cinderella plays tonight at the LC. Originally they were going to be opening for the Scorpions but word came down yesterday that the Scorpions had to pull out of the date to give singer Klaus Meine a few days to recover for a cold that he's been battling. Because of this, the show tonight (doors at 6) is FREE – no ticket required.
I had the chance to talk to Cinderella frontman Tom Keifer a few weeks ago for a feature that is running in this month's MELT Magazine. Here's that feature:
Tom Keifer's voice first started showing warning signs of trouble in 1991 and by year's end the Cinderella singer had been diagnosed with paresis of the vocal chords. Keifer underwent a number of surgeries and returned for 1994's Still Climbing but by that point, grunge reigned supreme and hair metal bands of the '80s were quickly cast aside. Cinderella soldiered on, hitting the road every couple of years.
In 2006, to celebrate the 20th anniversary of Night Songs, Cinderella hit the road with the band that gave them their first break, Poison. Keifer admits that it was during this tour that his voice started having problems again: "I lost pretty much every part of my register." A 2008 tour with Warrant and Lynch Mob was scraped before the first date because Keifer knew his voice wouldn't hold up.
Continue reading →