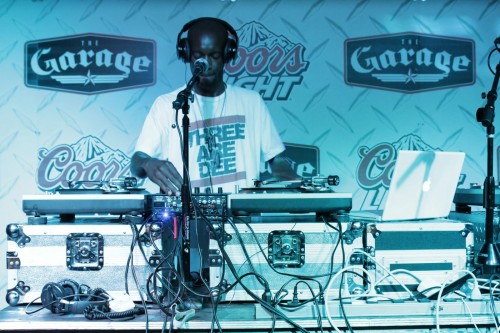 (Photo by Joe Charlton)
MP3: Krate Digga-Champion feat CoCity of The 3RD
DJ Kratedigga is one of the coolest and most cerebral deejays in Columbus. He has immaculate taste and an excellent sense of composition.
Whether he is spinning out or backing J.Osceola, Krate is a great live deejay..
I didn't know Krate produced. But here is a song that Mr. Digga made with CoCity of the 3rd. Looks like it's off an album called Snap, Taps, and Boom-Baps. Wonder if that title is a reference to Snaps & Taps?
After the jump find-out where Kratedigga will deejay at in the near future.
Continue reading →