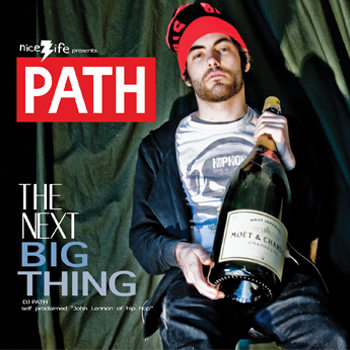 MP3: The Next Big Thing
Columbus emcee/producer Path drops a solo tape that guests Nick Tolford, Fabrashay A, Le For the Uncool, ZeroStar, Lev Don, Tyreless Won and more.
Path basically talks about dreams, nostalagia, day to day activities and his various weeded observations. If you have ever been to the Carabar and sat around talking about the various goings on, then "PBR and Vegan Coneys" will warm your heart.
Also the Tolford song is something else.
Very Columbus and beyond.
Tracklist after the jump. Continue reading →