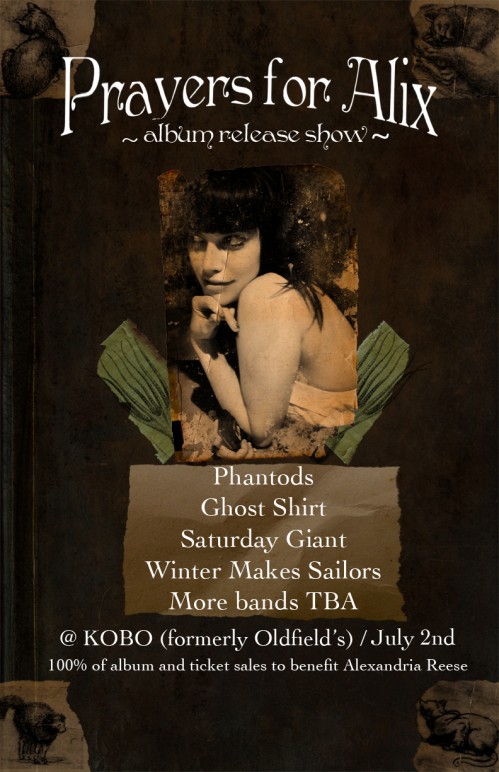 It's been three weeks since our friend Alix Reese was tragically shot in the neck while driving on the east side. Multiple fundraisers have taken place and the support for them has been and continues to be incredible. In yet another selfless effort to raise money for medical expenses, Jacob Wooten has gathered the help of 20 local businesses and musicians to release a special limited-edition record for Alix.
The album features 15 different singles, including unreleased tracks by Phantods, Winter Makes Sailors and Wing and Tusk. Only 500 copies will be made, and 100% of the sales will be contributed to the Reese family to help pay for medical bills. The album will be released July 2nd at KOBO. Bands on the album will be performing all night. Albums will also be sold Saturday July 3rd at Skully's Music Dinner, with Mr. Fahrenheit and The Loverboys with special guest Phantods.
Other contributors to this album include The Compressions, Karate Coyote, Saturday Giant, Sleepers Awake, Way Yes, New City Gypsy, Maza Blaska, Stretch Lefty, LES Crew, Ghost Shirt, Old Worlds and Two Cow Garage.