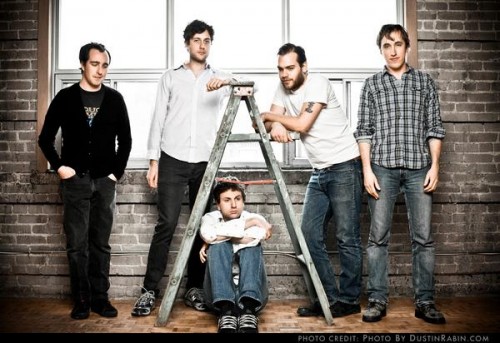 MP3: Our Age by Constantines
Benco is bringing Constantines from Toronto to The Summit on Friday, December 12. Has this band ever played here before? I'm not sure…
Anyway, we've got two pairs of tickets to giveaway to you, the lucky readers of donewaiting.com. To enter, send a blank e-mail to contest@donewaiting.com with the subject line CONSTANTINES. Make sure your name is in your e-mail address. We'll choose winners on 12/10.
The band also recently released a limited edition 7″ with Feist. Click here to hear the song and order the record.
Double bonus: Our main man Clint Reno did a poster for the Constantines awhile back and it's still for sale and it's still dope as hell.