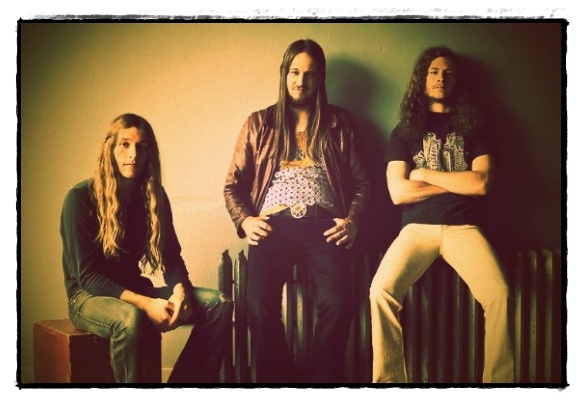 Dear Mr. Clapton –
I know that you've probably retreated to one of your homes situated in a warmer client. However, if for some reason the warmer-than-usual winter has kept you and your family in Columbus, I'd like to invite you to Ace of Cups on Tuesday night to bear witness to the fuzzy, psychedelic blues sounds of the Iowa (yes, Iowa!) trio Radio Moscow. I know you've been seen around town taking in performers that have been influenced by you and I think … no, scratch that, I KNOW that Parker Griggs owes a great deal of gratitude to the likes of you (particularly your work with Cream), Hendrix, and Blue Cheer for inspiring his playing style.
Current Rolling Stone cover boys The Black Keys are also fans of Radio Moscow and BK's Dan Auerbach signed the band to AliveNaturalsound in 2008 after seeing them perform. If that's not a ringing endorsement, I don't know what is.
So, Mr. Clapton, will I see you there on Tuesday night? The show should be over by midnight, so you can get home at a reasonable hour (at least in the world of rock n' roll where many shows aren't over until 2am). I bet I can get you on the guest list if you're so inclined.
-Chip
TK Webb (of Sundown) and EYE open the show. Music starts around 9pm. Tickets are $7 in advance, $10 at the door.