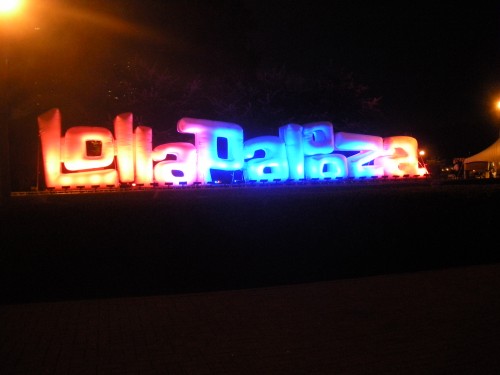 Who schedules outdoor festivals during the hottest part of the year? The heat was excruciating today at Grant Park where Lollapalooza 2011 kicked off. I guess if there was any sort of relief, it was that clouds blocked some of the sunlight by late afternoon but it still wasn't much of a reprieve.
If you check out bands that you're truly interested in seeing, chances are you won't walk away disappointed and while I'm not a superfan of any of the bands I checked out today, I didn't stray far from what I knew so therefore I had a great day.
Started off at high noon with Merge Records duo Wye Oak. Poor Jenn Wasner was plagued with guitar pedal problems almost from the get-go and at one point stopped midsong saying, "I can't do this. I'm sorry." You had to feel for her as she was playing in front of a large and eager crowd ready to get their Lollapalooza weekend started. Wasner is a completely amazing guitarist and she battled back from the problems early in the set to wow those hanging out at the Sony stage.