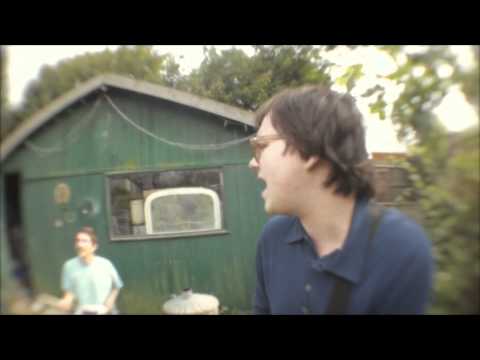 MP3: Let's Wrestle – Dear John
While the indie/DIY scene continues to over saturate itself day after day with "really cool bands", I can't help but feel that most of these bands are missing the point. These days you can be hard pressed to find artists putting more effort into the quality of their music than their general aesthetic.
Thankfully, gems like London-based Let's Wrestle (vocalist/guitarist Wesley Patrick Gonzalez, bassist Sam Pillay and drummer Darkus Bishop) shine through all the flimflammery and leave you with charming, unpretentious rock.
Upping the ante since their first full-length in 2009, In the Court of the Wrestling Let's, the trio recorded their sophomore album with Steve Albini at Electrical Audio. Nursing Home was released last month on Merge.
I caught up with Wes last week to find out more about the band and their experience with Albini.
Wikipedia tells me (and genuine sources confirm) critics have compared you to The Fall and early Wedding Present. While I'm sure it's partially because they must be influences of yours, how do you feel about comparisons like this when you read about bands?
I think these are reviews of early singles or something before the 1st album. People haven't really said this much recently. I will analyze each reference way too much. For instance, with those two Mark Smith can't sing. I think I can. the guitar sounds on early Fall records are really cool but I don't think my guitar playing is like that and they also may be talking about the last Fall album which would be horrible. As for being compared to The Wedding Present, I don't like them I think they are lacking songs. I don't give a shit about how we sound. I mainly want people to acknowledge that it is pop music.
Continue reading →