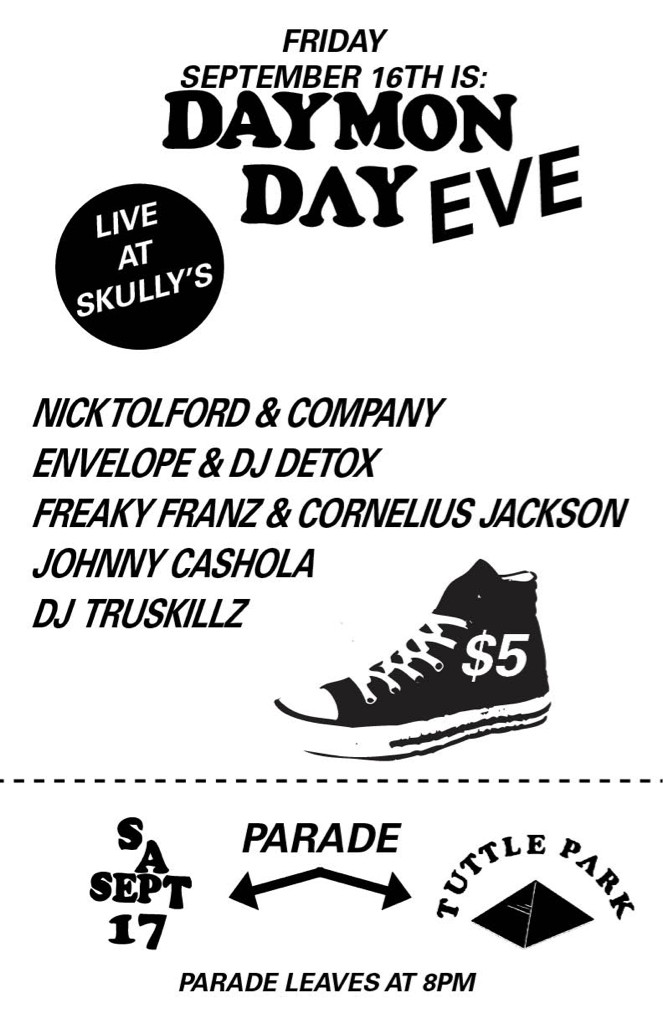 Nick Tolford & Co, Envelope & Detox, Freaky Franz & Cornelius Jackson, DJ Johnny Cashola, DJ True Skills are performing at Skully's Tonight for Daymon Day Eve.  
The 5 dollar cover raises money for parade costs.
I wrote a story about the Daymon Day weekend in the Other Paper.
I didn't get to use quotes from everyone I talked to..
So after the jump, Mike O of Nick Tolford & Co, Johnny Cashola, Envelope and Freaky Franz all speak on their experiences with Daymon Dodson, and the Daymon Day Parade.