MP3:The Black Lips: Best Napkin I Ever Had
MP3:The Pack: We Want Some Pussy
MP3:Pierced Arrows: The Doorway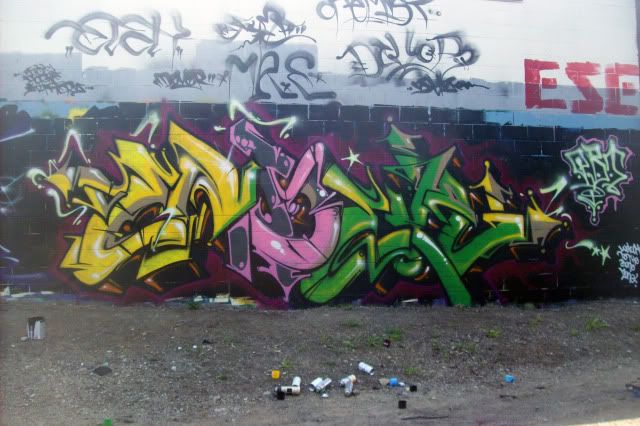 This Ender piece is from a Dayton graffiti jamm. The Black Lips and Pierced Arrows songs are from Scion Split 7 inch that will be out July 6th. The bands get the paper.
The Pack's verison of "We Want Some Pussy" is not on their upcoming album Wolfpack Party, which is out 8-24.
MP3:KillahPriest: Psalm Of Satan FeatSabacRed&IllBillFromLaCokaNostra

Illegally fun jump-off. The Killah Priest Song is about Satan and it guesst Sabac Rec and Ill Bill. It's on Killah Priests up coming album The Three Day Theory out 7-27.
Every week i get a bunch of MP3's sent to me that I don't know what to do with. I am gonna post them here with graff and make it my own little Life Sucks Die