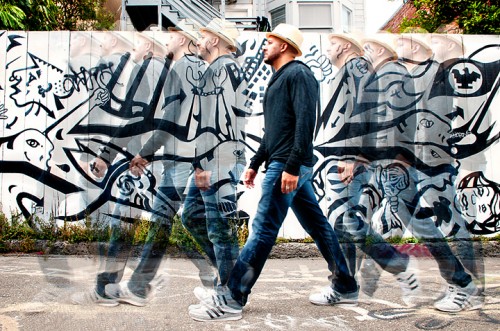 MP3: Lateef the Truth Speaker ft. Del the Funkee Homosapian & the Grouch "Oakland"(Mocky Remix)
Solesides' crew OG, and the son of Black Panthers Lateef the Truth Speaker hooks up with Del and the Grouch to honor the city of Oakland.
Seems the City of Dope is the home of Too Short, independent gang members who have not succumbed to the branding efforts of the Bloods & Crips, and is also the habitat of political radicals and freaky dames with bread.
Mocky did the remix. Mocky produces and writes for Feist and also plays instruments on Jane Birkin records.
Lateef's next record guests Del, DJ Shadow and Dan the Automator(where he be at).