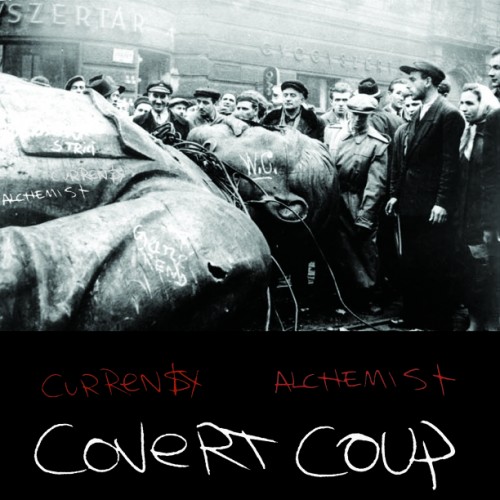 MP3:Curren$y & the Alchemist "Covert Coup" EP
Curren$y teamed up with the Alchemist to make easily one of the coldest releases of the year, Covert Coup. I don't even smoke and I feel like I stepped into one of those money cash grab booths and instead of air propelling the money, a straight gush of kush is making them dollar fly. Successs in my cologne in deed.
Diamond Supply also got some "Covert Coup" shirts you can cop here.
And the Well-Versed has a pretty good Curren$y interview about this project where also he discusses laying a verse for Blakroc 2 on.
Backcover with tracklisting after the jump.
Prodigy, Freddie Gibbs, Fiend and Smoke Dza guest on Covert Coup. Continue reading →