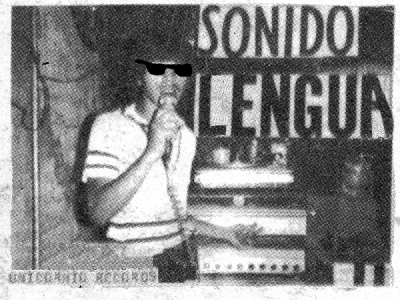 Incredible new mix from Los Angeles dude Eamon Ore-Giron aka DJ Lengua.

"Rebajada is a Mexican DJ style. It, essentially, is slowing down the beat of a super fast gaita, guaracha and cumbia to create a much more tangible music to dance to. Some sonideros take it even a step further by tranquilizing the cocaine induced beats of Colombia and Peru. The end result, music on heroin." (Super Sonido)
DJ Screw was the main music mixer for the Screwed Up Click and involved in the Houston hip hop scene; screw music, a type of rap music with heavy bass and "a languid, eerie quality" is named for him. Houston is really close to Mexico.