Tag Archives:
dj rare groove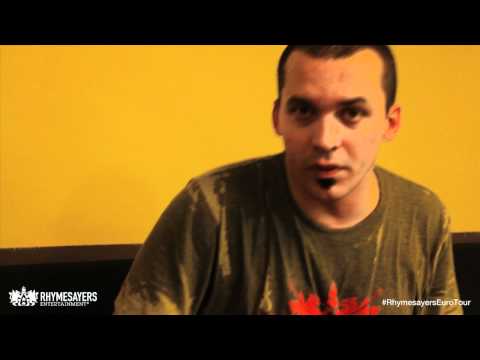 Atmosphere alongside label-mates Brother Ali, Evidence, Blueprint,and Grieves & Budo are touring Europe. They are posting videos of their travels. Above is a video of the Rhymesayers crew discussing their sold-out Paris Show. Bobby Silver and Blueprint make appearances. After the jump, about 23 people in Columbus, Ohio along with myself will be happy to look at Bobby Silver hanging out in Paris during his day off.
The other quarter-million Rhymesayers fans can check their YouTube Channel. Continue reading →
Comments Off on Rhymesayers in Europe Tour Videos
Posted in Music, Video, Wes Flexner
Tagged Atmosphere, blueprint, Bobby Silver, Brother Ali, budos, columbus hip hop, dj rare groove, Evidence, grieves, Rhymesayers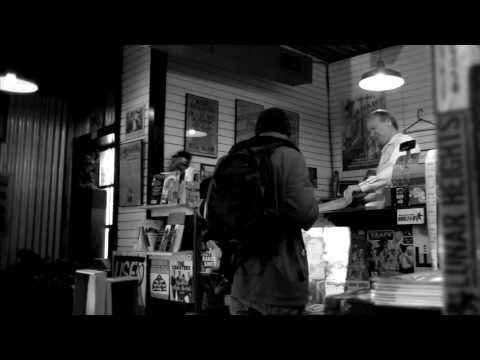 If y'all remember Greenhouse vs. Radiohead, Blueprint vs. Funkadelic or how Print flipped the Who on Illogic's "1,000 Whispers then you will be pretty stoked on Blueprint's first video for his new EP Blueprint Who.
The video had Print and and his dj Rare Groove playing the role of rivals that keep bumping into each other at the local record stores, Used Kids, Magnolia and Lost Weekend.
It's funny and silly.
(I make a brief cameo in a shot)
For more info on Blueprint who, please visit the Weightless website
Video is directed by Dan Gillespie for Purple Films.
Comments Off on Video:Blueprint-Dream Big
Posted in Columbus, Video, Wes Flexner
Tagged blueprint, columbus hip hop, dan gillespie, dj rare groove, Lost Weekend Records, magnolia thunderpussy records, Ohio Hip Hop, purple films, the who, Used Kids Records, weightless, Wes Flexner