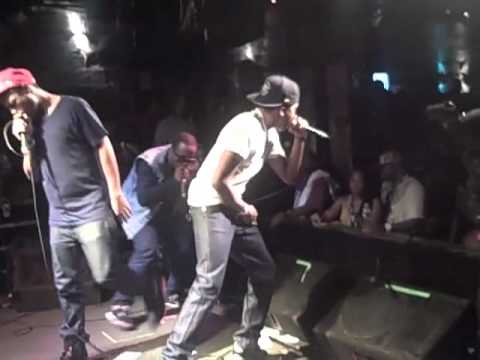 OSU graduate and Cleveland Cav's DJ Steph Floss video blogged Ohio's involvement at A3C, a Hip Hop festival in Atlanta for his website Eighty81.. So above is a video with snippets of Stalley and Fly Union's performances.
Below is DJ Steph FLoss getting ready to head to Atlanta from Cleveland. Once in Atlanta, he goes to a New Era instore that Fly Union, CJ Townsend aka Cornelius Jackson, Stalley, Le For the Uncool, Dion from Elevator Music, Pac Div, Hustle Simmons and plenty others are kicking it at. Floss introduces Fly Union and Stalley to each other for the first time, while CJ, Fly Union's dj compliments Floss on inventing a new drink.
That is alot of OHIO in ATLANTA.