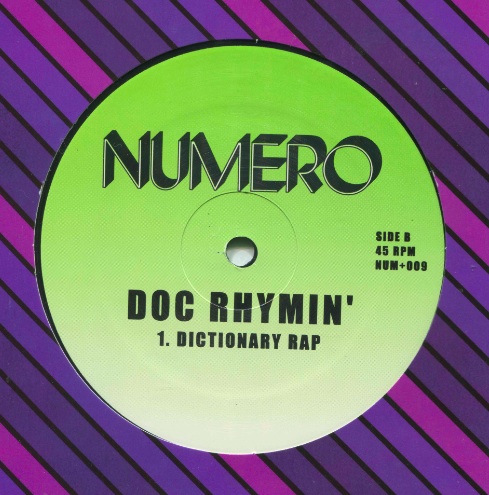 Normally I avoid history because it requires accuracy, but this is pretty awesome. The Numero Group just reissued a #rare Ohio Hip Hop recording from 1987 record by Doc Rhymin' .
Yerp,old school Cleveland Hip Hop over some hard drums given to us by the same people that reissued that Bill Moss comp. The 3 track single was on Boddie Records and sounds like early BDP minus the Queensbridge disses.
You can listen to it over at the Fader or just buy it from Numero.