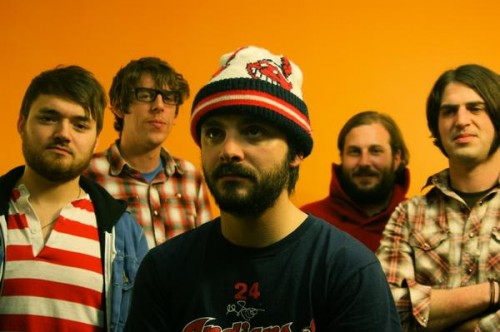 MP3: Mature Fantasy by Drummer
The Black Keys' Patrick Carney has assembled Drummer, a new supergroup of drummers playing all sorts of instruments besides the kit. Here's how the line-up is looking:
Singer/Guitarer – Jon Finley (beaten awake, the man i fell in love with)
Guitarer – Jamie Stillman (harriet the spy, party of helicopters, teeth of the hydra)
Bass guitarer – Patrick Carney (the black keys)
Synthesizer – Steve Clements (houseguest)
Drummer – Gregory Boyd (ghostman sandman)
Pat has been working on a lot of interesting projects lately, like scoring an animated video for Art Spiegelman. Can't wait to see Drummer live.
You can hear more music on their MySpace page. They've got their first show in Columbus coming up next week. Flyer magic: