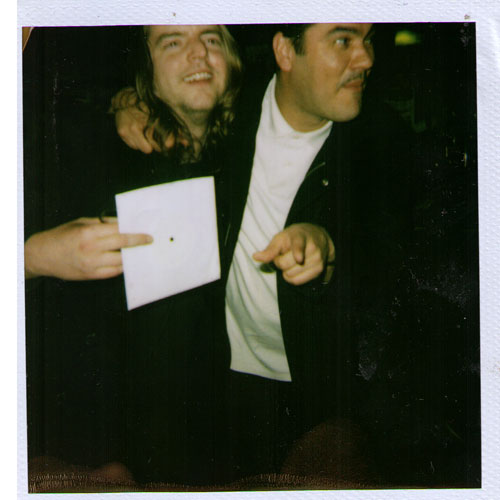 Pictured above is Chris Ludsko of the Unholy Two, and Atmosphere producer Ant. Atmosphere showed up to So What Wednesdays at Cafe Bourbon Street after their show at the Newport. Somehow Chris Ludsko and Ant ended up being the last two doods in the bar. When its was explained to Ludsko that Ant may look like a creep similar, he is in fact and indie rap producer that has prolly sold a million records. Ludsko said "so the caption should be two hit makers."
Because I was able to pick Ant out of a crowd, I do not possess the ability to describe Brooklyn's Drunk Driver. I will say that I am way into the recent trend of band names like Drunk Driver, SexVid, and Eatskull that sound like weirdo hipster graffiti handles like Earsnot, Neckface, and Thug Mayor crica 2003.
Drunk Driver's album is called Born Pregant.
Vile Gash will continue to wish Dyspareunia on us all.