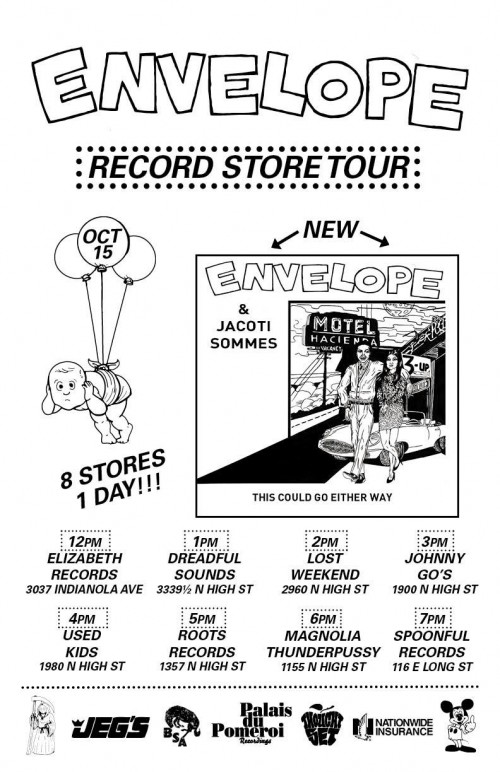 Columbus rapper Envelope announced today that he will be celebrating the release of his new EP This Could Go Either Way by touring 8 Columbus Record Stores on October 15th. The stores are listed above.
These shows are free and all ages.
I've been calling it the "We Are Coming to You" tour.
This Could Go Either Way is produced by Jacoti Sommes and is being released on Envelope's new label, Palais Du Pomeroi , a joint venture with Columbus Discount Records's Adam Smith.
The recording process was really unique and will be explored in the future here on donewaiting.