Envelope & Jacoti Sommes's ode to the bonding upside of the impending apocalypse, "We're All Gonna Die Together" featuring The Catalyst is a classic Columbus record. It has a been a crowd favorite for a few years. And today we have a….
Video Premiere: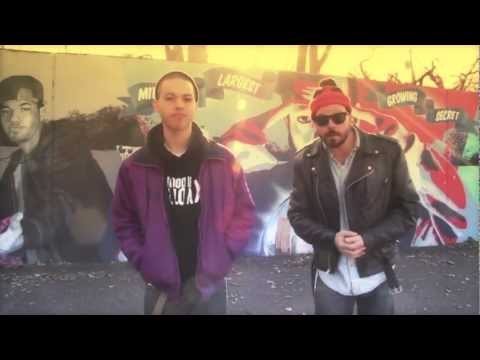 Fortunately, the Reichard Bros. decided to produce a wonderful video for "We're All Gonna Die Together" that depicts what the apocalypse would look like locally here in Columbus, Egypt and outerpace. If you live in Bustown that you have to love the inclusion of the Southside Drive-in. Also love the Claymation Biggie doing the hook.
"We Are All Gonna Together" is on Envelope & Jacoti Sommes "This Could Go Either Way" Ep is available digitally on I-Tunes and in select record stores on vinyl,
Envelope & DJ Detox are throwing a NYE Show on NYE. Triceratops, Good Company, and A.S. U.S are also on the bill. DJ Detox, and George Brazil will play music between acts. Admission is $5.oo.
More info on the Reichard Bros who made this outstanding clip after the jump.