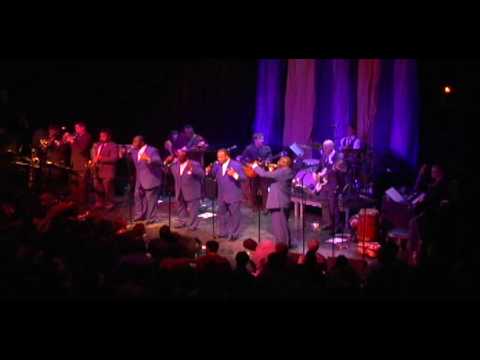 Wexner continues to truly reflect what's good or what used to be good in out fair city. They've teamed up with Numero Group to bring a good deal of history to the Lincoln Theater. Numero Group is a soul and R+B reissue label out of Chicago. It's Columbus-relevant because in the past few years they unearthed and put out collections of Columbus labels like Prix and Capsoul.
So on November 9th, local legends like the Four Mints, and Marion Black will share the bill with the Notations, Syl Johnson, Renaldo Domino.
I don't really listen to soul like that so, if you are like me and want to educate yourself, check out this mixtape the Wex has put together.
Also, on November 7th, the Wex is sponsoring a Soul Brunch at Tip Top. It's hosted by Envelope, and will have DJ Detox, and Wax Poetic senior editor/DJ Shadow BFF Dante Carfagna playing records while you eat sweet potato fries. Some proceeds of Soul Brunch benefit Arc of Ohio, a charity that helps special-needs people.