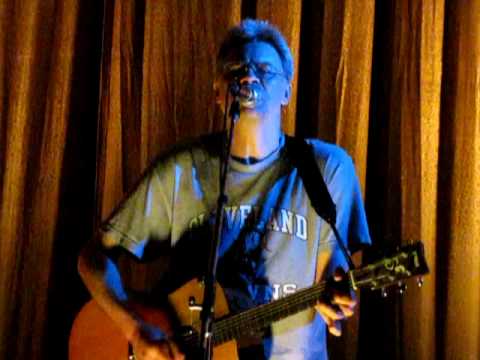 Yep, that's two Columbus Bill Fox shows in two months. If you missed the last one at Lost Weekend Records, you've got a chance at redemption Saturday night at the Treehouse (10pm, $5). He'll be accompanied by Esther Caulfield Orchestra and Pale Rider aka Moviola's Jerry Dannemiller, who described Fox in this way for our first Overlooked in Ohio feature:
The legend of reclusive Cleveland folkie Bill Fox luckily hasn't quite eclipsed that of his music, first with The Mice (who GBV learned a move or two from), and later with his never-get-old solo records. A Believer piece contributed to the legend in 2007, and maybe as a result, he played his first hometown shows earlier this year after a decade of hiding under a rock. A Columbus show (one can dream) would likely be inhabited by a paltry crowd: some New Bomb Turks, Bela, Moviola, and a few other knowing stragglers, but would be great to see him on a stage again.
With the Shelter from the Smoke reissue, a resurgence of live performances and a Nada Surf cover of that MP3 up there (off the 1998 Anyway Records comp I Stayed Up All Night Listening to Records), 2010 is starting to feel like the year of the Fox.