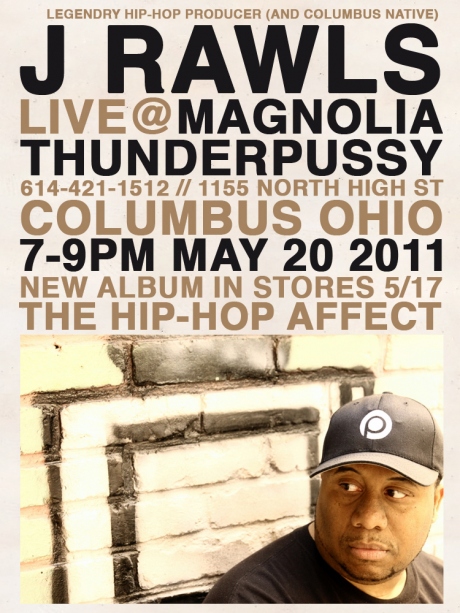 J Rawls will be at Magnolia Thunderpussy Friday, May 20th from 7-9 to promote his new album, the Hip Hop Affect.
Admission is free.
The album runs the gamut of the Hip Hop experience. Rawls works with national icons on songs like "Face It (ft. Sadat X & Wise Intelligent)" , "Best Producer on the Mic (ft. Diamond D, Oh No & Kev Brown)", "Just Rhymin' with Fest (ft. Rhymefest)" and "Find a New (ft. Casual)".
Rawls collabs with people from his personal history on "That Very First Day (ft. Fat Jon [3582])", and "Sandsy (ft. J. Sands [Lone Catalysts])".
And he works with almost everyone from Ohio regardless of generation on the posse cut, "We're On Top"(the Ohio Takeover)