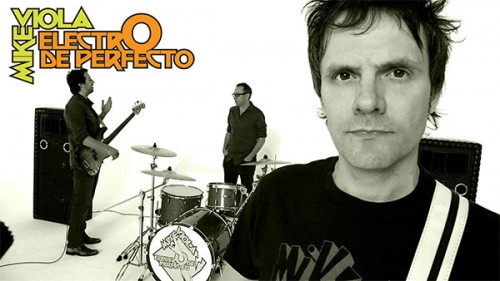 It seemed like a strange billing – one of the most criminally underrated power-pop songwriters of our lifetime opening for a young, up-and-coming female singer-songwriter – a tour that makes a stop in Columbus, at The Basement, on Sunday night.
But, as Mike Viola explained when I talked to him on the phone from Alabama last week, it all makes sense. Viola is currently on tour promoting his latest release, Electro De Perfecto, which came out in October. If I'm doing my math correctly, this is Viola's 11th release under either his own name, under the name The Candy Butchers, or a combination of the two, Mike Viola and The Candy Butchers. It's hard to keep straight though one thing is for certain, if you're a fan of power-pop music, you'll want to get your hands on EVERYTHING Viola has done.
Unfortunately, though we talked for nearly 45 minutes, I completely forgot to ask him about his contributions to two recently released compilation albums. But, the cover songs deserve to be heard so check out his version the Smiths "How Soon is Now?" from the album Please Please Please: A Tribute to The Smiths and his version of Ratt's "Round and Round" from Engine Room Recording's Guilt By Association Vol. 3.
"How Soon is Now?"

"Round and Round"

How did your tour with Rachael Yamagata come about?
A couple of years ago we met and I started writing songs with her for her soon-to-be record. She was going through the ringer with Warner Bros. and eventually got dropped. She called on me to help her make her record – which I did. We put a bunch of the songs we wrote together on there. When her tour came up, she decided to hit the road and plunked down the money herself. She called me and said, "Look, I know you have a record out. Would you want to open and join me on my stage for my set?" I said, "Of course."
I've toured a bunch with friends like Fountains of Wayne, They Might Be Giants, Robyn Hitchcock; it sucks having to play a set for 30-to-45 minutes and then sit around while your friends play music. It's much more fun to join them on stage. Everyone's like, "I don't know how you have the energy to play all night" and I'm like, "This is what I do. I love it."
Continue reading →