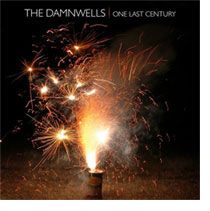 It's a big day for The Damnwells. At 9 a.m., the band will release it's third full-length CD, One Last Century, exclusively through Paste Magazine's website. Fans of the band's first two releases will want to download the new CD for tracks like "55 Pictures", "Bastards of Midnight" and "Down with the Ship" while those who just recently discovered the band due to their inclusion on the Chaos Theory soundtrack will undoubtedly fall in love with "Jesus Could Be Right", "Closer", and "WWXII".
My personal favorite is "Like It Is", which Alex first debuted in a YouTube video accompanied by his wife Angela on backing vocals. As you listen to it, just imagine the Dixie Chicks providing backing vocals, banjo, and violin.
MP3: "Like It Is"
On the eve of the virtual release, I gave Alex a call at his (temporary) home in Iowa where he is attending The University of Iowa's Writers' Workshop. The following is our close-to-40-minute conversation.
MP3: Interview with Alex Dezen
And in SXSW news, Alex revealed that The Damnwells will play an unofficial day party hosted by September Gurl, Organic Entertainment, and Ripple Entertainment on March 18 at Threadgills (South Store).  More info as we get it.
Now get to downloading One Last Century. (available after 9 a.m.)