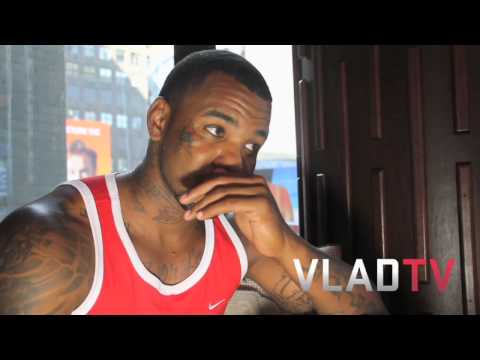 MP3:The Game feat Tyler, the Creator + Lil Wayne -Martians vs. Goblins
Has Game out trolled Lil B the Based God ? I love the Game's music. However, between his meta-reference rhyme content, Mike Tyson-esque face tattoo and constant love poems to Dr. Dre he is one of the most absurd, grotesque individuals in Hip Hop.
Game's newest adventure has him dissing Lil B the Based God  in an interview with VLAD TV and on this collab with Tyler, the Creator and Lil Wayne, "Martians vs. Goblins".
Game also lies about having sex with Lebron James mom and Erykah Badu on "Martian vs. Goblins".
This is probably one of the funniest rap songs made this week. Odd Future's Tyler, the Creator clowns Game's name-dropping after slandering Bruno Mars.
Game then references Nas's "Eminem murdered you on your own shit" line from the Jay-z diss "Ether" but points it at himself.
So much fun for rap nerds on this song is which is on Game's new album The R.E.D. Album which comes out next Tuesday.