Tag Archives:
Ghost Shirt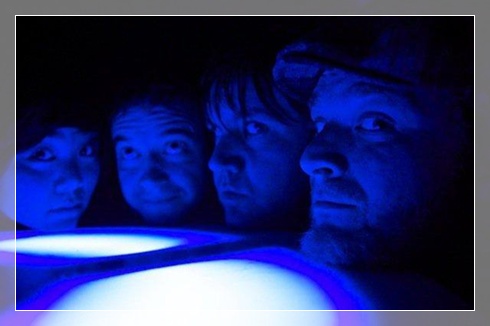 Touring bands looking to extend tours or fill in gaps between recording albums often will employ the "we're playing our most popular/critically-acclaimed album front to back" tour concept as it gives fans what they want and beg for. This isn't something you see too often in a local scene because, let's face it, there aren't a whole lot of bands out there making more than one or two records so their catalog of songs is rather shallow.
Ghost Shirt has proven to be one of the more prolific Columbus bands in recent history, writing and recording as if the world might end tomorrow (It's not, silly. The end of the world isn't coming until next year so Ghost Shirt still has time to crank out another 50 or 60 songs). So it's not unusual to hear a hodgepodge of songs, ranging from material from the first album (Domestique) to selections from their 52 singles in 52 weeks project to freshly written, yet-to-be-recorded tracks at any given live show (and, if you haven't noticed, there are plenty of Ghost Shirt appearances around town).
The Postcard from Hell community, which started out as a meeting place for Uncle Tupelo fans but expanded to all things alt-country/folk-influenced/rural-pop, fell in love with Ghost Shirt's late 2010 offering, Daniel, and named it one of their top albums of 2010. We're very lucky – and fortunate – to have the band pulling out the "front-to-back" card for their performance Friday night at the Donew8ing show. This might be the first time Ghost Shirt has played the album in it's entirety and knowing what fervent songwriters they are, it might be the last time they limit themselves to just this particular batch of songs.