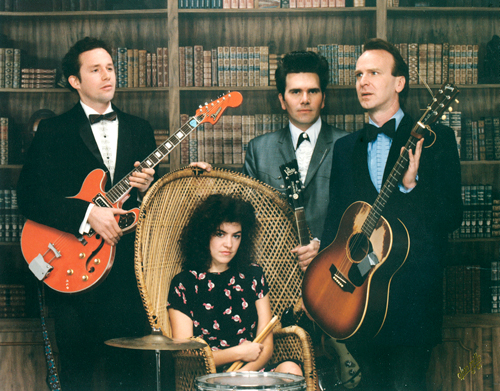 Gibson Brothers
This year's Parking Lot Blow Out @ Surly Girl, hosted by the Columbus Music Co-Op is bringing out all the big bands of yesteryear for one huge event. Headlining (in no particular order) will be New Bomb Turks, Scrawl, and The Gibson Brothers. Save the date: Saturday, July 10.
Each one of those bands headlining ALONE would make this a special event, but having all three under one tent is just insane.
New Bomb Turks play 1-2 shows in Columbus every year, if you're lucky.
Scrawl plays every other year? Maybe even less than that.
Okay, so here's the thing….. The Gibson Brothers haven't played a show for 18 years! That is two years less than 20.
If you don't know who the Gibson Brothers are, or why this is a big deal, this piece Mark Wyatt wrote for us will give you some background on the band. Basically if you're into bands like JSBE or White Stripes, or any other band that has a twinge of garage sound to them, chances are they were inspired by the Gibson Brothers.
More bands to be announced soon. Book your flights now.