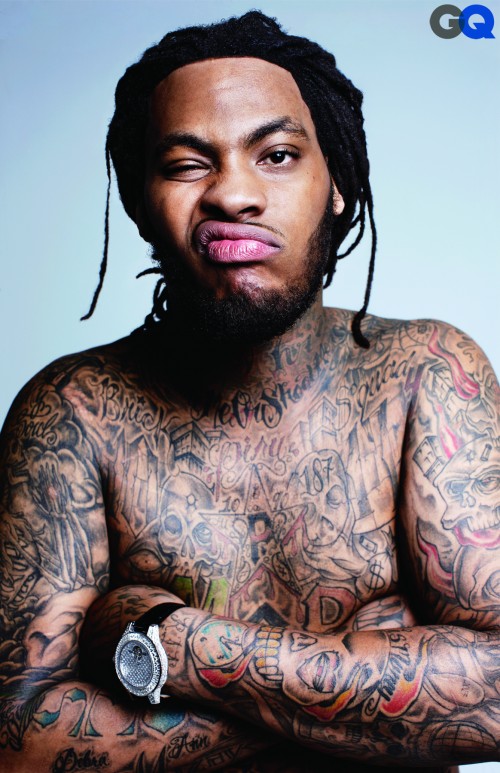 Photo Credit- Taghi Naderzad / GQ
Waka Flocka Flame is showing an unprecedented accessibility for someone who makes such aggie music. Waka's current campaign leading up to his new album the Triple F Life which drops June 12th  has included talking to everyone from us, Spin, XXL and now GQ Magazine.  FLEXXX!
Read about Waka in GQ here.