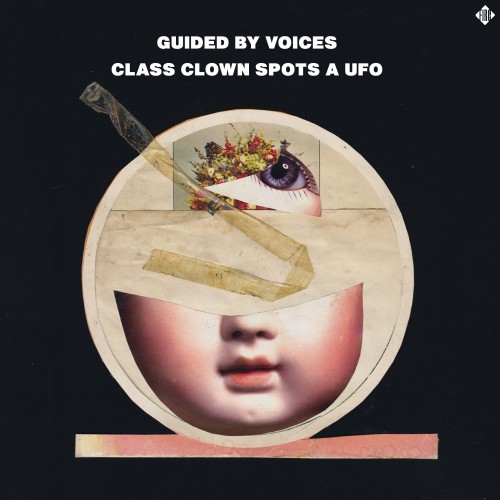 MP3: Guided by Voices – Class Clown Spots a UFO
The Nelsonville Music Festival is now upon us, and while I'm excited to check out Kurt Vile and others tonight, Guided by Voices gets me downright giddy. In anticipation of Bob Pollard's classic GBV lineup hitting the main stage tonight at midnight, here's new track "Class Clown Spots a UFO" from the album of the same name, out June 12, and 7″ single out May 15. Rolling Stone premiered the track this week and gave this background on the song's origin, which can be traced back to GBV's early days:
The earliest version of the tune, called "Crocker's Favorite Song," was penned by Robert Pollard back in the late Eighties, and another version ended up on the cutting room floor when the band made their 1994 classic Bee Thousand. Alternate recordings with the newer title appeared on three different GBV compilations. When the mid-Nineties lineup of the band reunited, they revised and re-recorded the song, which now has a polish and harmonic complexity lacking in earlier renditions.
Give it a listen, and see you tonight in Nelsonville…