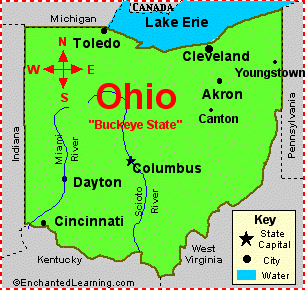 CDR SAMPLER:
MP3: Piledriver Nitemare #2 by Dan Melchior und das Menace
MP3: Untitled .WAV File by Deathly Fighter
MP3: Little White Chords by Sandwitch
MP3: Don't You Look Sideways by Bassholes
MP3: Accidental Space Tourist by Guinea Worms
One of the most foolish notions that has circulated this year is the idea that bands like Karate Coyate, Wing & Tusk, Ghost Shirt, This is My Suitcase and other indie groups exist as a reaction to the existence of Columbus art-rock, art-damage, shitgaze or whatever moniker is out there.
Bands of those types, that reflect the current climate of national indie rock have always existed. I don't think Ryan Horns wakes up angry at Chris Lutsko.
Call it the 09 We Want Action.
Hopefully a Tiara emerges.
Just as Columbus has always had musicians that were keeping speed with the rest of the nation, it has also had a long-history of weird drop-outs that accidently have a reoccurring appearence.
Columbus Discount Records along with, but not to be confused with the local bands on the legendary Siltbreeze label, obviously would be the current crop of indigenous strange.
Columbus Discount Records is celebrating. For full itinary please check our message board.
What was your first release?
Terribly Empty Pockets – Sexy World Single. That record was like, the best record Flying Nun never put out. I still think it's a great pop single.
What was motivation behind creating CDR?
At first we were just kind of blindly doing it, like, we knew there was a vacuum that needed to be filled and we had a lot of ideas about Columbus Punk rock as a sort of cultural history or lineage that we felt was being overlooked a lot by dudes in the city and we wanted to not let that happen. Some of that stuff was stuff we could articulate and some of it was just stuff that was intuitive to us. A solid set of ideas on what we were actually trying to pull off didn't come till a few years ago.
These days, the manifesto is to do anything we can to keep that lineage going and to make records that teenagers and young adults can get their hands on and understand that you really don't have to go down that right-wing type path. When we were kids, it was punk rock records from Columbus that made us realize that there was an alternative way of life to doing what the sociopaths on the right did. That's really big underlying goal w/ each record we work on, is to put something into the world that some kid will pick up and understand that it's a great idea to drop out. As poor people, we really don't have the power to affect a lot of change, and I'm not allowed to just go behead the Glenn Becks of the world, so you figure out alternative ways to increase the freak power in the universe and you can really do a lot to push back through simple, unassuming things like 7" records.
Why is maintaining and nurturing a Columbus specific culture so crucial to you?
It's important to have a local infrastructure for every kind of artist, be it a shitty rock and roll band or a painter or a graffiti artist, whatever. Keeping it local, and not really focusing on "making it" on a national level takes steps and people out of the process that make the art bad or plastic or uninspiring. I think local culture is better than big, national culture in almost every case. So it's important to think about the Cultural History of Columbus rock and roll in a way that is accessible to younger bands so they can find the stuff and can learn from the dudes that owned their city before them. That's why we're always digging into the Columbus back catalog, the more stuff from the past that comes out, the better understanding everyone can get of how they fit into it. And it's important for bands playing in Columbus, OH now to do a little homework and find out about the lineage they are a part of, even if it is only to buck it, that's good enough. A band that has sort of tapped into that energy and is of Columbus and not just from Columbus is in a way better position to move the people they are playing to, because what is being created belongs to both the audience and the band in a more tangible way. Continue reading →