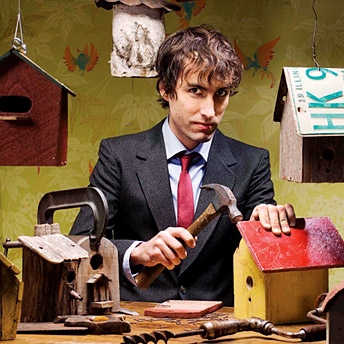 The 2012 Nelsonville Music Festival lineup continues to be awesome. Today NMF added Andrew Bird, Lee 'Scratch' Perry, Hayes Carll and Time & Temperature to the lineup, which now looks like this:
Iron and Wine
Andrew Bird
M. Ward
Roky Erickson
Lee 'Scratch' Perry
Dawes
Charles Bradley & His Extraordinaires
Kurt Vile & The Violators
Dark Dark Dark
Jorma Kaukonen
Lee Ranaldo Band
Hayes Carll
Sallie Ford & The Sound Outside
Horse Feathers
Michael Hurley
Shovels & Rope
R.Ring (Kelley Deal of the Breeders)
Woody Pines
Hope For Agoldensummer
The D-Rays
Todd Burge
Time & Temperature
More to be added in the coming weeks. $75 weekend passes for May 18-20 are available here, and check out the new NMF website, too.