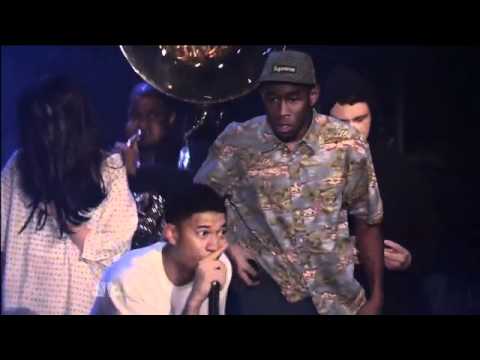 Tyler, The Creator and Hodgy Beats of Odd Future may have changed the game last night.
Tyler rocked an inverted cross on a ski mask, while screaming his lyrics at a female mental patient, Fallon, some ginger, and a lame from Big Momma's House.
All this was backed by the Roots with Mos Def lurking in the background yelling "swag".
Is this the Swag generation's Fear on SNL?
Time will tell.
In the least they are making everyone else in rap look timid like cowards. My guess is the one-off deal with XL is just the start.