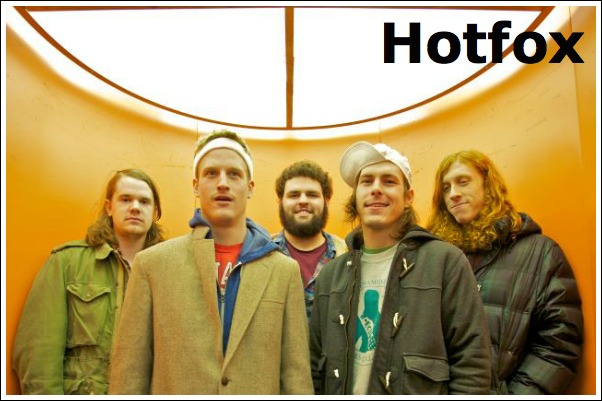 Hotfox performs on the Landor stage at 2:15pm on Saturday, July 14
Hotfox is a 5-piece from Bloomington, Indiana that has scored support slots on shows with Dale Earnhardt Jr Jr, Margot & the Nuclear So & So's, Company of Thieves, Bear Hands, and Walk the Moon. The band's laidback sound (not unlike Built to Spill's) should make for a perfect early afternoon listen.
What does "bunbury" mean? (No cheating; give it your best guess)
I'm pretty sure Bunbury is an old wooden ship.
What are 3 things that you know about Cincinnati?
I know that Cincinnati is in Ohio. I know that at one point the Reds were really good and referred to as the Big Red Machine. I know that The National is from Cincinnati.