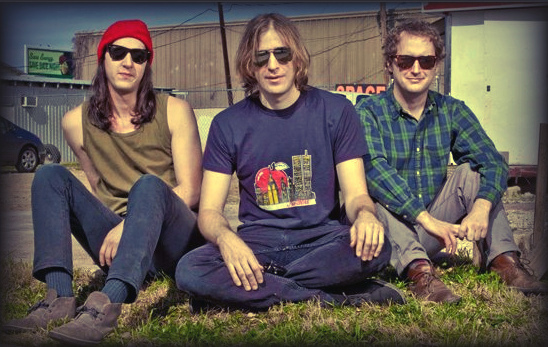 Can't really knock it when you've scored the opening slot on a buzzed-about tour even if the only consumable music you have out there for people to preview before seeing you is a 3-song EP. Hundred Visions have found themselves in the honored position as the guests of fellow Austin-ites White Denim for a round of touring that drops them into The Basement on Wednesday night (4/18).
While hanging out in Toronto early this week, Hundred Visions singer Ben Maddox answered some questions about his band, Austin, White Denim and his love (or at least appreciation) of Pantera.
Word on the street is that White Denim is hot shit live. Do you concur?
That rumor is fucking founded. I used to watch them at clubs in Austin before we started Hundred Visions and be equally inspired and discouraged by their show- inspired to start my own band, and discouraged that I might never be that good.
Those who have Googled "Hundred Visions" have hopefully stumbled across the Bandcamp page and have digested the 3-song EP you've got up there. What's the best you can expect for out of a crowd whose only exposure to Hundred Visions thus far has just been a trio of songs?
Hopefully to dance, to bob, to move. Something like that.