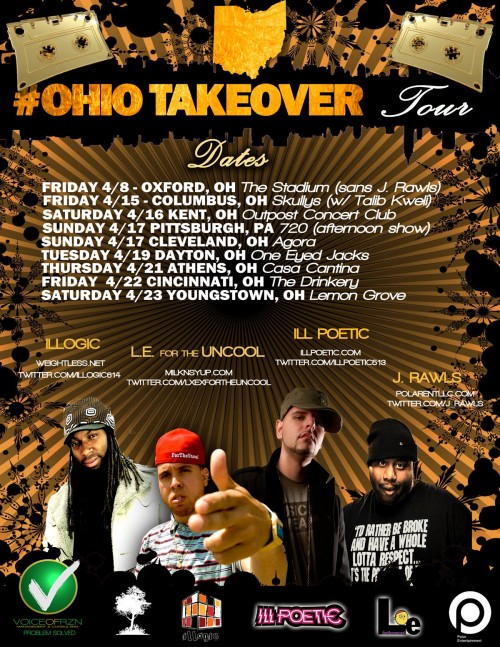 MP3: J-Rawls x Illogic, Ill Poetic x Le For the Uncool "The Passion" (#OHIOTAKEOVERTOUR)
J.Rawls is hitting the road with Illogic, Ill Poetic, and Le For the Uncool to spread the word about his upcoming album The Hip Hop Affect, which drops 5/17.
Dudes are excited so they did a nice song over the intro of the Roots last album to celebrate hitting the road. Listen to "The Passion" and then hit up one of the shows.