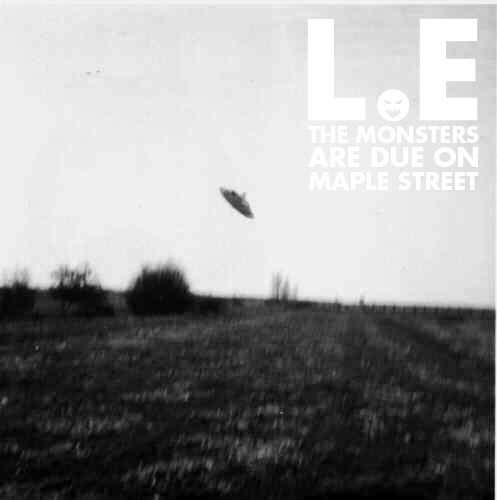 MP3:L.e For The Uncool-The Monsters Are Due On Maple Street
Columbus emcee Le for the Uncool gives a quick follow-up the Measure.
This quick 15 minute ep is produced by J Rawls, Path, Rashad Thomas, & Grimmface and guests the Milk N Syrup guys. Somehow it manages to ask people pay homage, have lo-fi moments, referance Malcolm X, bring the X-Files to Harlem in Mobb Deepish story form, announce that Le is a hood dude that has taste instead being a "hype beast" and end with soul sample driven love song..
The second song, thePath joint, was seriously made on Wednesday, cause Meta4ce and i shot thru the session after hitting the Vegan Potluck at the St. James Tavern. Fabrshay-A is on the song not Meta. And Fab rips it. It was cool to see a few rappers trade stories and different time periods of Columbus rap.
Columbus rap is doing well, b.