MP3:Matt & Kim-Yea Yeah (Flosstradamus Remix Final)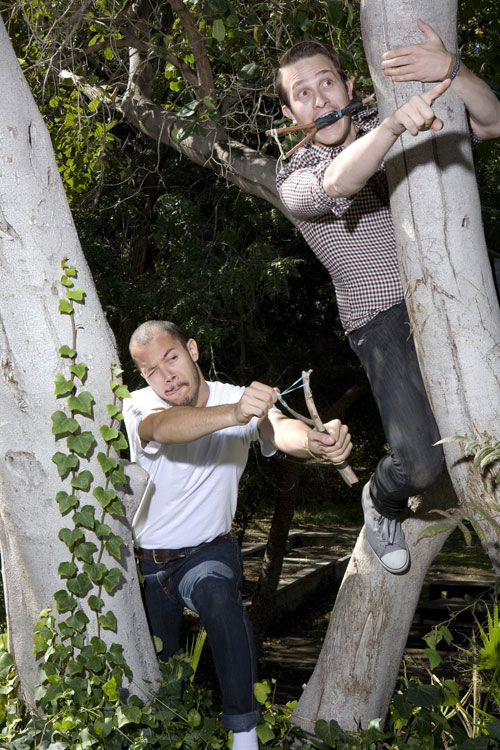 Flosstradamus are playing at the Venue(Club Karma/Redzone) Saturday, June 20th along with DJ Detox, and CJ Townsend..
Flosstradamus are a deejay/remix duo from Chicago that has been doing it big for couple years now. They exist in the weird hybrid Electro/Juke whatever the fuck you call it world that has you playing Lollapalooza one day, and a small club date the next.
I spoke to half of them, J2k aka Young Josh aka Kid Sister's brother on the phone when I was hanging out at the MilkBar a couple days ago. (J2K is the one with the Slingshot) J2k talked about their worst show, working with De La Soul, the backpack vs. hipster dynamic, and his love for midwest crowd.
what's good with you?
J2K:Just played Los Angeles last night.
How was it ?
It was cool. The crowd was like 1200 people. It was a blast. It was fun.
Is that your usual turn-out on the West Coast?
It varies. We are playing at a club that holds 600 people in San Diego tonight.
What was your wackest deejay experience?
I wouldn't say it was the wackest…We were at DJ AM's club LAX. The people were not into it at all. It was a jiggy crowd. After about Ten minutes some girl told us we sucked. We got booted off the tables. Everyone hated us.
Did you still get paid?
Yeah. Of course. We went back 6 months later and killed it.