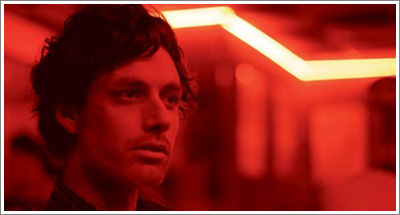 MP3: "Hand of God"
Jason Boesel has spent years looking at the butts of Jenny Lewis (Rilo Kiley), Conor Oberst (Bright Eyes) and Ben Lee – now it's time for the drummer to step out of the shadow and up to the mike. On January 12, Boesel released his first solo album, Hustler's Son, on Oberst's Team Love Records.
Difficult to catagorize, Boesel's material is in the same post-alt.country (did I just make up a new genre?) league as bands like Wilco. There's a folky/twang to the sound though don't expect to catch Boesel in a cowboy hat and boots any time soon.
Jason Boesel is currently touring as the opening act on a bill that also includes Dawes and Cory Chisel & The Wandering Sons. Rather than hire a backing band, Boesel has enlisted Dawes to pull double duty.
As long as the next round of snow holds off, Boesel, Dawes, and Chisel will set up shop at the Rumba Cafe on Wednesday night for what promises to be one of the best triple bills in this young new year.
Boesel took a few minutes during the first week of the tour to answer some questions I sent his way.
I hate to start off on the wrong foot so if you hate this question or want to reach through your computer and choke me, then pretend like this question was never asked. That being said – Phil Collins or Don Henley?
Hmmm, I really and truly think they're both great drummers, singers, and songwriters. If I could only choose one, I'd go with Phil. He's a mother fucker all the way.
Continue reading →