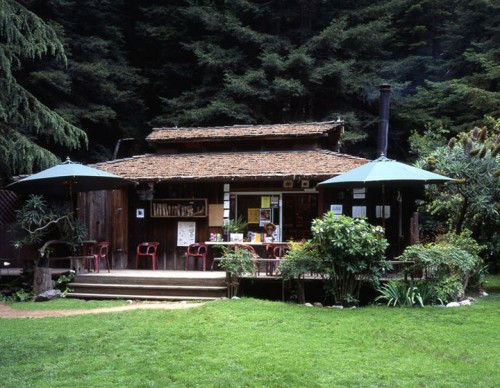 Philip Glass will be performing with Joanna Newsom at the Warfield Theatre in San Francisco on  Monday, June 25th as part of a series of fundraising events for the Henry Miller Library in Big Sur
 The Henry Miller Library is a non-for-profit organization that operates strictly on donations and they need to raise $140,000 to build new bathrooms that meet regulation. The Henry Miller Library itself acts as central gathering point for all local artists, writers, musicians and poets.
If you like sex and also think America is an Air-Conditioned Nightmare than you probably mess with Henry Miller. And if you read the Air-Conditioned Nightmare than you know Miller pretty much was disgusted with America.   Henry Miller himself attributes Big Sur to being  "the first place (he) felt like home in America". So perserving his Library is obviously important.
Other events include performances by Jenny Lewis, Lucinda Williams as well as the Woodsist Festival. A full list of Fundraising events after the jump