On Sunday night, John Waite will be opening for Huey Lewis & The News (trivia fact: my first concert was Huey Lewis & The News at Blossom Music Center during the Sports tour) at Fraze Pavilion in Kettering, Ohio (1.5 hrs. west of Columbus).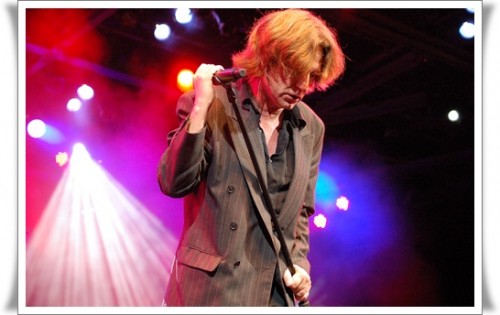 Waite started his recording career as a member of The Babys ("Everytime I Think of You", "Back on My Feet Again") in 1977, enjoyed a hit-filled solo career in the '80s ("Missing You", "Change"), joined the supergroup Bad English ("When I See You Smile", "Price of Love") in the early '90s, and did some work with Alison Krauss in the '00s, including an incredibly intoxicating remake of "Missing You".
For the past few years, he's been touring and giving what fans really want … the hits. Waite is almost finished with a new album, as you'll read, and is happy to still be performing in front of fans 30+ years after he first started out.
The singer recently answered some questions I sent via email.
You've been able to sustain a 30-year career based primarily on songs that you wrote 20+ years ago. And you tend to tour with your peers from the '80s. Would you rather be considered a contemporary artist or are you happy with the '80s tag as long as people still remember you and the songs you've written?
The Babys' last year together was 1980 and we had quite a bit of success. Those songs were already considered part of the 70's. Then came "Change" and "Missing You" in the 80's and "When I See You Smile" in the early 90's, etc. I don't think I've ever been part of any one decade. I've never considered myself mainstream although I've had some pretty big hits. The longer you stick around, the more likely you are to pigeonhole. Personally, I think the last couple of albums are my best, but what do I know?