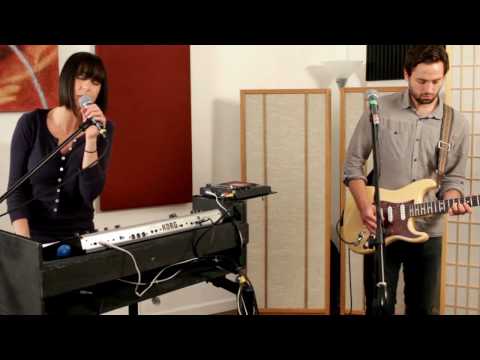 MP3: Phantogram – When I'm Small (Chuck Brody remix)
The Basement will host Phantogram again Friday, but this time the electro-pop duo of Sarah Barthel and Josh Carter will be joined by Tim Oakley (The Mathematicians) on drums, samples, and Akai MPC. Josiah Wolf (of Why?) opens. Info/tickets here.
That in-studio video of "Mouthful of Diamonds" up there is from our Live at Electraplay session with Phantogram. Check it out if you missed it the first time.