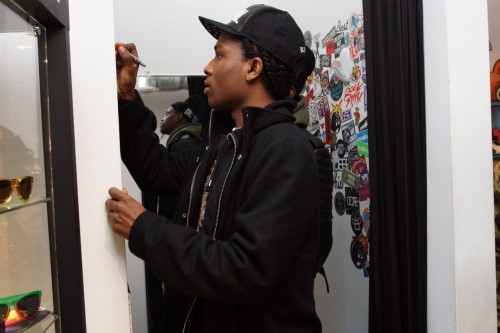 Mp3: ASAP_Rocky-Houston_Old_Head_Prod_By_DJ_Burn_One 1.
Sole Classics had an A$ap Rocky in-store prior to Rocky playing with Drake & Kendrick Lamar at the Schott for the Club Paradise Tour. A lot people around town will prolly be stoked "That pretty mf" said he is against homophobia in a recent interview. And  It's real cool that the Harlem rapper shot through Sole Classics. From the looks of the autograph wall; A$ap doesn't look like he has a graffiti hand. Not that it anyone cares if he has a hand. Just an observation. He did put an inverted cross next his name.  I am also digging A$ap Ferg's anarchy sign.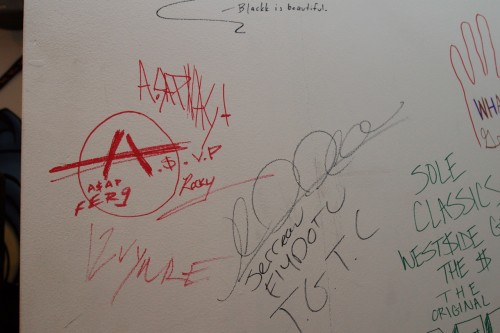 For more photos of the instore please visit Kings Rowe where I took these photos from.
After the jump is a video of Kendrick Lamar rocking an accapella later that evening at the Club Paradise Tour.