MP3:Telephoned-All Of The Lights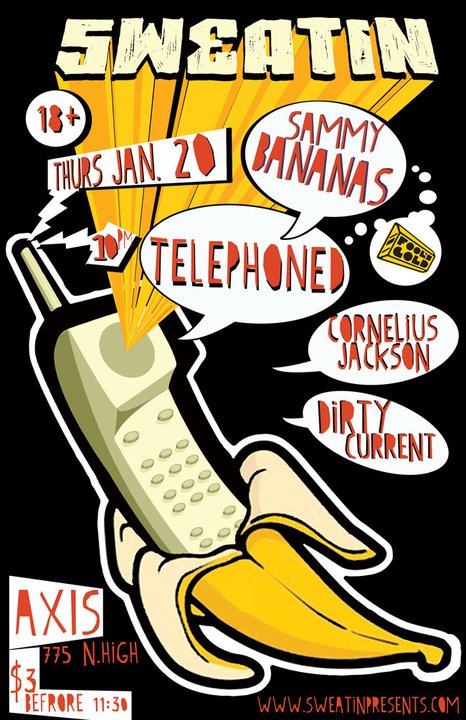 Sammy Bananas is returning to Columbus. When he was here last year, it was the perfect cure for the wintertime blahs. This time he will be joined by vocalist Maggie Horn to do electro-pop versions of rap songs like their rendition of Kanye West's All The Lights that is available above. They call themselves Telephoned when they do that.
Sammy will also dejay. Cornelius Jackson, and Dirty Current will provide entertaiment as well. This is at Sweatin. At Axis.  Thursday. Look at the Flyer.
For other tour dates visit the Fool's Gold  website.