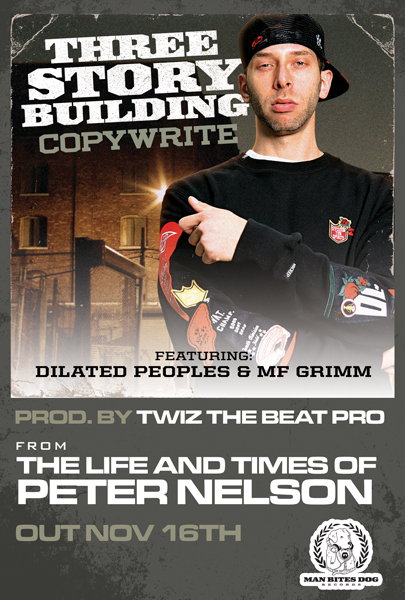 MP3:MP3:Copywrite: fDilated Peoples and MF Grimm- Three Story Building
Columbus rapper Copywrite teams up with Dilated Peoples and MF Grimm.
You have to give to Pete here. He is getting all these respected rappers on his project on the strength that he can rap.
The song is basically each rappers coming age story.
Copywrite's album The Life and TImes of Peter Nelson in stores November 16th.